HOW TO ORDER Click HERE
to Listen



Sterling Silver Matching Service


Our prices are 25% below wholesale

I received the pieces you sent me and they are in beautiful condition, thank you!
Luke S
We have 100% positive feedback on eBay smartphone app and over 1,000 successful transactions with PayPal members.
Purchasing sterling silverware is a personal decision and we know you have many questions.
For a personalized response, e-mail requests to: john@silvermatchingco.com

In this time of volatile silver prices, no silverware will be sold below melt value!





Also Available

SOTHEBY CATALOGS


American Silversmiths : C. Bard & Son, Wm Brady, Ezekiel Burr,
David Carlson, Chatterton, George K. Childs, R. Ferris, Michael Gibney,
N. Harding & Co., Hyde & Goodrich, Peter L. Krider, Henry McKeen,
Mayer & Voirol., S S Morrill, James Peters, N Rossman. William Thomson,
Zebulon Stanton, R. & W. Wilson, N. G. Wood & Son.
Baltimore Silversmiths & Retailers: James R. Armiger Co, William Brown, Ira C. Canfield,
J. G. Gehring & Son, Hennegen Bates & Co., C. Holland, Samuel Kirk, S. Kirk & Son,
John Lynch, J. S. MacDonald, P B Sadtler & Company, Andrew Ellicott Warner,
A E Warner, George W Webb.
Coin silverware : C. Bro. & Co., Chas Bein, Charles Bein, J&J Hall, Lamour,
JH Norton, James Watts.
Retailers: Gendar, Mitchell & Tyler, John & William Moir, Lewis Veron.
Russian silverware : Kovalskiy, Karpinskiy, Avdeyev, Savinkov, Nicols & Plinke
from Moscow, St. Petersburg, Minsk, Odessa and Vilnus.

Ads:

best and top flying academies in the world www.flightschoolusa.com aviation academy usa for international flight students from Egypt, Saudi Arabia, India, Colombia, Brazil, Asia and Europe

E-mail: john@silvermatchingco.com
PATTERNS AVAILABLE: (Click on the name of the MAKER in order to see the inventory available in each pattern): ALVIN, Apollo, Bridal Bouquet, Chateau Rose, Della Robbia, English Rose, Gainesborough, Majestic, Maryland, Melrose, Pirouette, Prince Eugene, Southern Charm, Vivaldi, DOMINICK & HAFF, Charles II, Pointed Antique Engraved, Rococo, EASTERLING, American Classic, Rose Spray, FINE ARTS, Processional, Romance of the Stars, FRANK W. SMITH, American Chippendale, Chippendale, Edward VII, Fiddle Shell, Linclon, Martha Washington, FRANK M. WHITING, Adams, Athene, Crescendo, Crescendro, Georgian Shell, Kings Court aka Neopolitan, GORHAM, Alencon Lace, American Classic, Andante, Buttercup, Cambridge, Camellia, Celeste, Chantilly, Classic, Bouquet, Decor, English Gadroon, Esprit, Etruscan, Fairfax, Firelight, Florentine, Greenbrier, Greenbriar, Hispana, King Albert, King Edward, Kings III, La Scala, Lancaster, Lansdowne, Lily of the Valley, Luxembourg, Lyric, Marguerite, Marie Antoinette, Melrose, Nocturne, Norfolk, Old French, Palm, Poppy, Princess Patricia, Rondo, Rose Spray, Rose Tiara, Sea Rose, Strasbourg, Versailles, Willow, HEIRLOOM, Belle Rose, First Frost, Lasting Spring, Mansion House, Martinique, Silver Rose, Virginian, Young Love, INTERNATIONAL, Int'l, Intl, Althena, Blossom Time, Brocade, Courtship, Du Barry, DuBarry, Empress, Enchantress, Frontenac, Gadroon, Georgian Maid, Grand Regency, Jeanne d'Arc, Joan of Arc, La Rochelle, May Melody, Minuet Plain, Moonbeam, Old Charleston, Pantheon, Pine Spray, Prelude, Processional, Queen Lace, Revere, Rhapsody, Romance of the Stars, Rosalind, Rose Ballet, Royal Danish, Serenity, Silver Rhythm, Snowflake, Splendor, Spring Glory, Theseum, Trousseau, Valencia, Wedding Bells, Wild Rose New, Wild Rose Old GEORG JENSEN, Acorn, Cypress, Nordic, KIRK, Cheryl, Cynthia, Cynthia Engraved, Dancing Surf, Ellipse, Florentine, Golden Calvert, Golden Florentine, Golden Winslow, King, Kingsley, Mayflower, 1015, 925/1000, 925, Inc, Old Maryland Engraved, Old Maryland Plain, Primrose, Quadrille, Repousse, Kirk & Son, Kirk & Son Co, Rose, Rose Motif, Selene, Severn, Skylark, Wadefield, Winslow, KIRK-STIEFF, Kirk Stieff, Dancing Surf, Golden Winslow, Mayflower, Inc, 925/1000, 925, 1015, Old Maryland Engraved, Old Maryland Plain, Paramount, Puritan, Rose Motif, Selene, Smithsonian, Winslow, LUNT, American Victorian, Belvedere, Carillon, Charles II, Chased Classic, Early American Plain, Eloquence, English Shell, Florentine Scroll, Georgian Manor, Kimberly, Mt Vernon, Memory Lane, Modern Classic, Modern Victorian, Raindrop, Rose Elegance, Sweetheart Rose, William & Mary, MANCHESTER, Abraham Lincoln, Pierced Handle, Pilgrim, Southern Rose, Valenciennes, ONEIDA, Belle Rose, Castle Rose, Damask Rose, Engagement, First Frost, Formality, Heiress, Inaugural, Lasting Spring, Mansion House, Martinique, Melbourne, Silver Rose, Stately, Virginian, Young Love, PUIFORCAT, Choiseul, Colbert, Directoire, Lauzun, Louvois, Mazarin, Noailles, Percier, Regency, Richelieu, Rochambeau, Sevigne, Vaubon, REED & BARTON, Burgundy, Classic Rose, English Provincial, Francis I, French Antique, French Renaissance, Georgian Rose, La Reine, Marlborough, Renaissance Scroll, Silver Sculpture, Silver Wheat, Spanish Baroque, Tara, ROYAL CREST, Castle Rose, SCHOFIELD, Baltimore Rose, Elizabeth Tudor Hammered, Engraved Point, Hand Chased Rose Straight Roll 1890, Jac Rose, Lorraine, Martha Washington, Old Baltimore, Old English, Schofield Hand Chased Rose, STATE HOUSE, Formality, Inaugural, Stately, STIEFF, Betsy Patterson Engraved, Betsy Patterson Plain, Carrollton, Chrysanthemum, Clinton, Corsage, Forget Me Not, Hand Chased Rose, Homewood, Lady Claire, Personna, Princess, Puritan, Stieff Rose, Rose, Rose Motif, Royal Dynasty, Silver Surf, Williamburg Queen Ann, Williamburg Shell, TIFFANY, Salem, Wave Edge, TOWLE, American Chippendale, Arlington, Benjamin Franklin, Candlelight, Canterbury, Cascade, Chippendale, Colonial, Debussy, El Grandee, Empire, Federal Cotillion, Fontana, French Provincial, Georgian, Grand Duchess, King Richard, Lady Diana, Legato, Louis XIV, Madeira, Martha Washington, No 19, No 63, Old Colonial, Old Lace, Old Master, Old Mirror, Paul Revere, Petite Point, Princess, Rambler Rose, Rose Solitaire, Royal Windsor, Sculptured Rose, Silver Flutes, Southwind, Spanish Provincial, WALLACE, Aegean Weave Plain, Golden Aegean Weave, Atalanta, Carnation, Dawn Mist, Dawn Star, Feliciana, Grande Baroque, Grand Colonial, Irian, Irving, La Reine, Louvre, Lucerne, Meadow Rose, Normandie, Old Atlanta, Peony, Princess Mary, Puritan, Romance of the Sea, Rose Point, Shenandoah, Silver Swirl, Sir Christopher, Spanish Lace, Stradivari, Violet, Waltz of Spring, Washington, Wishing Star, WATSON, Bunker Hill, Jefferson, John Alden, King Philip, Meadow Rose, Princess, WESTMORLAND, Enchanting Orchid, George & Martha, John & Pricilla, Lady Hilton, Milburn Rose, WHITING, Adam, Empire, Heraldic, Imperial Queen, King Albert, King Edward, Lady Baltimore, Louis XV, WILLIAM B. DURGIN, Fairfax, New Standish, New Vintage, Princess Patricia, HOLLOWARE, Stieff Goblets, Kirk Water Pitcher, S. Kirk & Son Co Plates, and other hollowware. BRITISH PEWTER, Charger, Hot Water Plate, Plates, Tankards (Quart, Pint, Half Pint, Gill), Ink Well, Flask.
We have the following pieces: dinner fork, luncheon forks, dinner knife, regular knives with Old French, New French, modern and blunt blades, spoon, dinner spoons, teaspoon, salad forks, dessert spoons, soup spoon, cream soup spoons, bouillon spoon, individual butter spreaders, master butter spreader, cocktail fork, demitasse spoons, fish fork, grapefruit spoon, citus spoons, ice cream forks, salt spoons, master salt spoon, steak knives, berry spoon, bon bon spoon, cake server, carving knife, cheese server, cheese knife, cold meat fork, tomato server, ice tongs, lemon fork, lettuce fork, sauce ladle, gravy ladle, mayonnaise ladle, mustard spoon, olive fork, pickle fork, oyster fork, pastry fork, relish fork, punch ladle, roast carving set, steak carving set, serving spoon, serving fork, stuffing spoon, sugar spoon, tablespoon, pierced tablespoon, tartar sauce ladle, letter opener, infant pusher, youth knife, youth fork, baby spoon, baby fork, baby set, feeding spoon.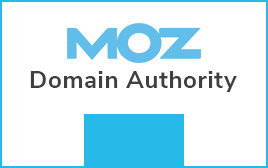 18